Quick, Pan Fried Brussels Sprouts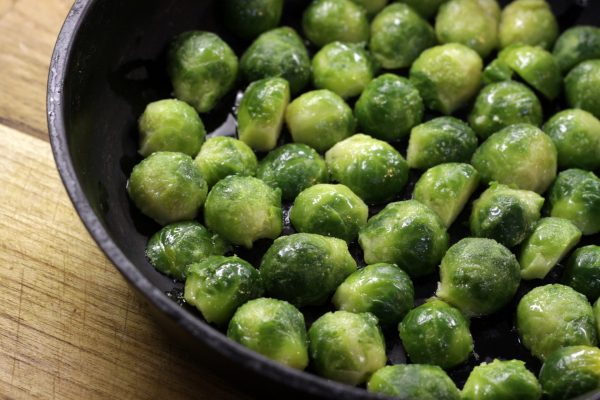 1

lb

Brussels sprouts,

2

tbsps

olive oil

1/2

tsp

kosher salt

1/2

tsp

ground black pepper

grated parmesan cheese
1

lb

Brussels sprouts,

2

tbsps

olive oil

1/2

tsp

kosher salt

1/2

tsp

ground black pepper

grated parmesan cheese
Wash the Brussels sprouts and slice each in half. Toss the halved sprouts with 1 tablespoon olive oil, salt and pepper.

Arrange the sprouts cut side down in a heavy bottomed pan. Place the pan over medium-low heat, drizzle the remaining oil over top and cover the pan. Cook about 5 minutes or until just tender.

Remove the cover, turn up the heat to medium-high and cook until sprouts begin to brown, about 2 - 3 minutes. Toss them around the pan so the other side gets a chance to brown as well and cook for just another minute.

Transfer the sprouts to a plate and top with the cheese.
brussels sprouts