Seeking an energetic leader to be our General Manager!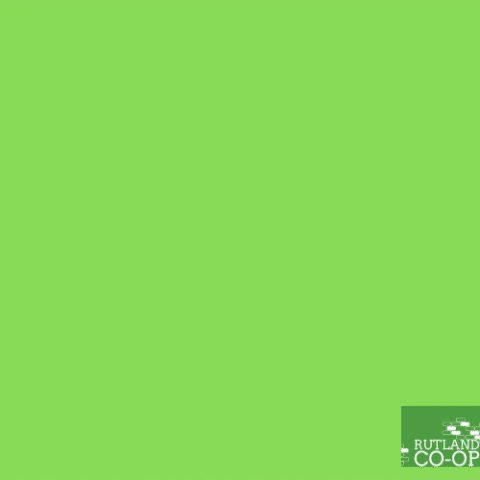 Have you ever wanted to run a store dedicated to providing good, local, & sustainable food, drink, & household items to the Rutland area?
Are you passionate about working cooperatively with an amazing group of people and with the community at large to promote these ideals?
Then we have the job for you!! We are currently accepting applications for the position of General Manager at the Rutland Area Food Co-op! Owned by our community since 1995, the Co-op was established by a fantastic group of people seeing a need for a one-stop location to get organic, local, and sustainable food and household products in the Rutland area!
You would be tasked with continuing, and growing, our financial success we have experienced over the past 3 years, work directly with the Board of Directors on plans for expansion and renovation, and help shape the future of Downtown Rutland institution.
Look below for a more detailed job description, and if you are interested, please send your resumé, along with a cover letter, to board@rutlandcoop.com!
GENERAL MANAGER
Rutland Area Food Co-op General Manager, Rutland, VT
The Rutland Area Food Co-op (RAFC) is seeking an energetic community-oriented leader to serve as our General Manager and lead the Co-op through the planning and implementation of a significant expansion. The Rutland area has a vibrant and growing local food and farming movement, with several farmers' markets and many community-supported agriculture enterprises. The Rutland Area Food Co-op was incorporated in 1995 as a patron-owned market for the community, committed to improving the quality of life for people in the Rutland region through the sale of whole and natural food and wellness products. Our mission is to operate a cooperative, not-for-profit retail food store; provide affordable access to whole, natural foods and wellness products; provide a market for local, regional & cooperative producers; provide a community building & educational center for working, shopping, learning, empowering; support and work cooperatively with individuals & organizations with similar purposes. We are owned by approximately 2000 owners, governed by a Board of Directors, and operated by 21 staff owners.
GENERAL MANAGER JOB DESCRIPTION
Purpose: To lead Rutland Area Food Co-op so that it achieves the End Policy as determined by our Board of Directors, as follows:
Because of the Rutland Area Food Co-op, our community will have:
Affordable access to natural, whole and minimally processed and packaged food items and other products that form the basis for healthy and ecological lifestyles.
A market for local, regional, and other cooperative producers of food and other household and personal products.
A community building and educational center where owners and other patrons can work, shop, and learn together and empower each other.
Support for and cooperation with other individuals and organizations whose purposes are similar to those of the Co-op.
GENERAL MANAGER RESPONSIBILITIES
The job of the General Manager is to:
Ensure achievement of organizational results as defined in Ends Policy and to avoid unacceptable conditions, as defined in Executive Limitation Policies. The General Manager has the authority to reasonably interpret both of these Policies.
Create and implement store policies and procedures with the goal of fostering an environment which will ensure their success.
Build and maintain positive relationships with owners and the greater community in order to promote RAFC mission and broaden community participation.
Establish and evaluate development goals and priorities, including continual assessment of capital needs and performance objectives for Department Managers.
Monitor budget progression which includes identifying deviations and taking corrective action to meet established goals.
Efficiently and effectively organize and oversee the Co-op's operations which includes monitoring the overall store condition to meet budgetary goals and customer service standards in order to ultimately ensure profitability
Meet business and organizational goals including current operational goals as well as future expansion goals.
Facilitate the hiring, orienting, training, active supervision, scheduling, timely and thoughtful evaluation, promotion, discipline and/or dismissal of all Co-op staff
Oversee and collaborate on marketing efforts in order to increase public awareness of the Co-op's products and services as well as contribute to community education
Ensure a safe and healthy workplace for all employees which includes consistent staff meetings, measurable objectives and performance standards, staff training and opportunities for development and an employee handbook that is kept current
The job responsibilities and duties listed above are representative only and not exhaustive of the tasks that the general manager may be required to perform.
Board Relationship and Reporting
The General Manager is accountable to and serves at the discretion of the Board of Directors, which operates under Policy Governance. The Board and General Manager work together to establish and implement goals and policies. The General Manager also reports directly to the Board of Directors. Such reporting will include directing and monitoring all financial operations of RAFC including operating, capital and cash budgets as well as interpreting financial statements to the board at monthly meetings. The Board uses policy to define the results the General Manager is expected to achieve within defined limits of prudence and ethics.
QUALIFICATIONS
Required Qualifications:
Retail management experience including responsibility for setting sales goals, product merchandising, purchasing and pricing guidelines, marketing and bottom-line decisions
Embrace values that align with a cooperative business
Experience with operating and capital budgeting and management
High level of communication skills; written and verbal
Ability to analyze and report on financial performance as well as proficiency in accounting, including bookkeeping and financial statements
Proven ability to build, develop and lead a team, including delegation skills
Experience with strategic planning
Demonstrated ability to give and receive feedback, build relationships with stakeholders, and resolve conflicts
Ability to lift heavy objects and be on feet for 8 hours/day
Desired Qualifications:
5-10 years of experience in natural foods and/or Co-op retail management
Knowledge of natural and organic foods
Experience with retail store expansion
Experience with fundraising and/or owner loan campaigns
Proficiency in Point-of-Sale (POS) & Quickbooks
Knowledge of the care and maintenance of retail/food store equipment including coolers, freezers, sanitizers, ice makers, scales, compressors and evaporators.
Understanding of corporate leases and landlord/tenant relationships
Familiarity with writing business plans and sourcing financing for large projects
An understanding of food systems, and economic & environmental sustainability
This is a full-time (40+hours/week), salaried position. Compensation is $45,000 + bonuses.
To apply please send resume, cover letter, and three professional references to: Board@rutlandcoop.com.
Rutland Area Food Co-Op is an Equal Opportunity Employer.