Adapted from 101cookbooks.com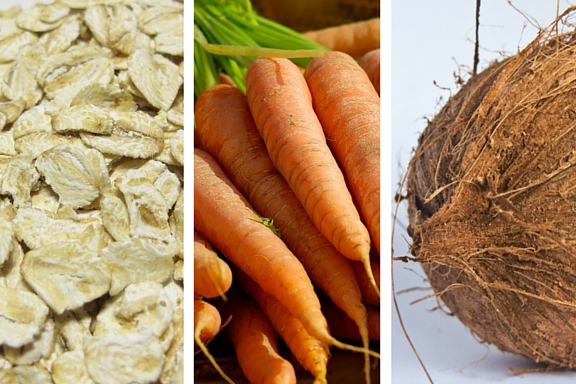 1

cup

whole-wheat flour

1

tsp

baking powder

1/2

tsp

sea salt

1

cup

rolled oats

1

cup

flaked coconut

1

cup

shredded carrots

1/2

cup

maple syrup

1/2

cup

coconut oil

melted

1

tsp

grated fresh ginger
1

cup

whole-wheat flour

1

tsp

baking powder

1/2

tsp

sea salt

1

cup

rolled oats

1

cup

flaked coconut

1

cup

shredded carrots

1/2

cup

maple syrup

1/2

cup

coconut oil

melted

1

tsp

grated fresh ginger
Preheat the oven to 375°F. Line two baking sheets with parchment paper or baking mats.

In a large bowl combine the flour, baking powder, salt, oats, toasted coconut and carrots.

In a second, smaller bowl, combine the maple, coconut oil and ginger. Stir into the dry ingredients until just combined.

Scoop tablespoons of the mixture onto the baking sheets, spacing the cookies about 2 inches apart. Bake in the middle of the oven for 12 minutes or until golden.