This week, Rutland welcomed its first group of Syrian refugee families. As our community spent months preparing for their arrival, we saw an outpouring of generosity. We heard from our members about how we could work together to help ease the transition. We also received concerns about what foods our new community members might be looking for. As we responded to these inquiries, we felt proud to be part of such a compassionate city.
Through coordination with Rutland Welcomes, anyone may buy a Co-op gift certificate for one of the new families. To date, community members purchased more than $1000 in certificates. The Co-op has also donated certificates for distribution among each of the families. These funds will go towards food and necessities as the refugees make the challenging transition to both our country and community.
If you'd like to buy a Co-op gift certificate for a refugee family, you can do so at any time. Stop in or give us a call at 773-0737.
Our co-op is a logical spot for Syrian families to do their food shopping in Rutland. We're a smaller, more intimate grocery store that is comparable to the shops in Syria. The Rutland Co-op, like all cooperatives, is community owned and thriving with local foods. In Syria, much of the food people eat is grown from farms within the country. People tend to shop from local producers and shop owners. Knowing where their food comes from is not the mystery it often is in the US.
The Syrian cuisine is like many of the other countries that make up the Middle East. Fresh produce is essential, as are grains, beans, spices, nuts and meats. Whole foods – meaning foods in their original, unprocessed form – are the standard. Middle Eastern cooking consists of traditional, home cooked dishes that have developed over hundreds of years.
Here is a list of some of the more common Middle Eastern foods and their uses. We carry these items throughout our store and many are found in our bulk department where they are available in any amount, from a couple of tablespoons to several pounds. Some of these items may already be common to you, while others may seem a little more exotic. Either way, we invite you to give these foods a try and learn more about the culture of our new neighbors.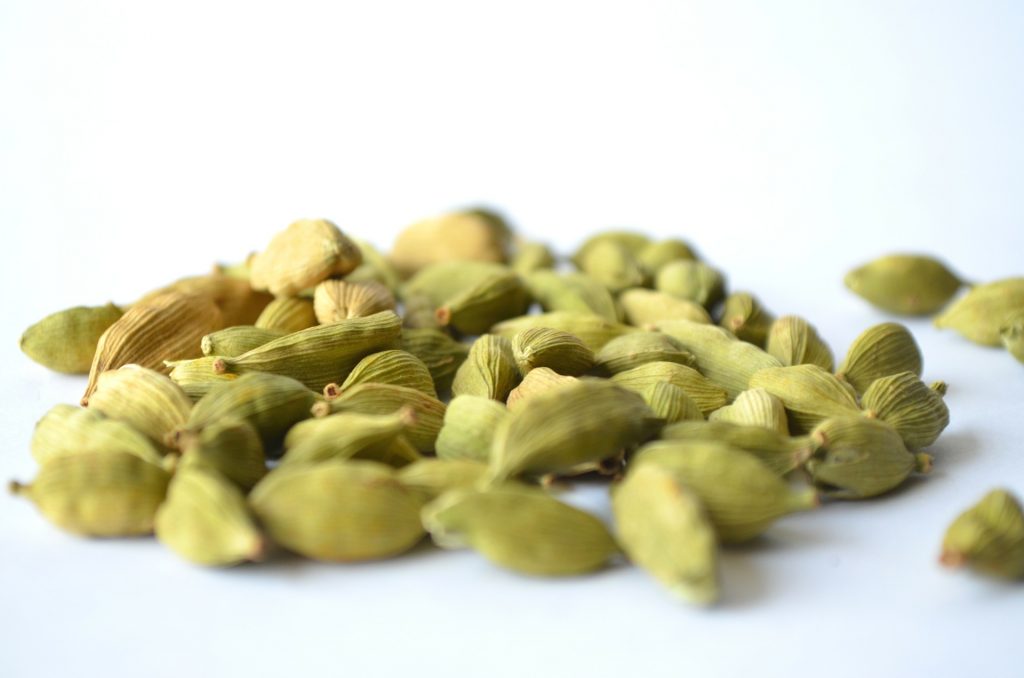 Herbs & Spices
Cardamom, part of the ginger family, is spicy and citrusy. It pairs well with cinnamon, cloves, nutmeg and other aromatic spices. Cardamom is often used to flavor milk based desserts, added to baked goods and used to flavor hot drinks like tea and coffee.
Cilantro is one of the most common fresh herbs in Middle Eastern cooking. It's added into salads, paired with meats, mixed into marinades and essential to foods such as falafel.
Cinnamon is an ancient spice and an important component of various Middle Eastern spice blends in flavoring sweet and savory dishes.
Coriander, the seed of the cilantro plant, is crushed and combined with other ground spices for many seasoning blends.
Cumin is a savory spice used for flavoring meats, vegetables and stews.
Mint gets mixed into salads, paired with cheese, bread and oil and is also chewed on its own to cleanse the palate. Often used in dressings or relishes to balance the heat of spicy dishes.
Parsley is prevalent in many Middle Eastern foods, including salads, grain dishes, marinades, meat dishes and stuffing.
Sumac has a tangy, lemon flavor that adds a bit of tartness to spice blends and dressings. It's often used to top foods before serving.
Thyme is a component in the popular za'atar spice mixture, along with sesame seeds and sumac.
Beans, Grains & Nuts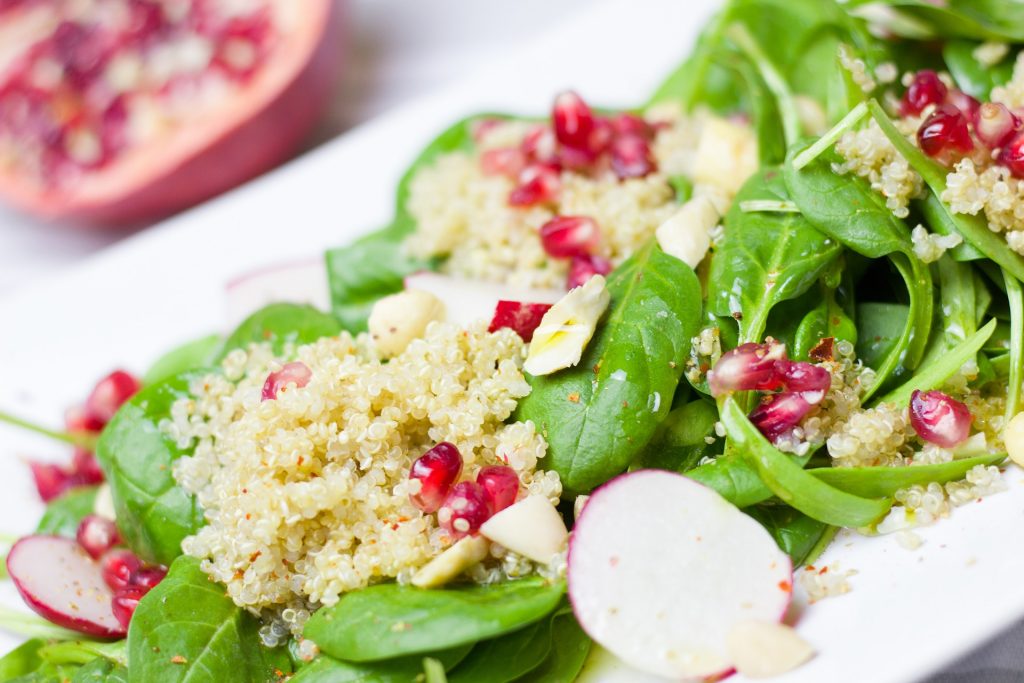 Almonds are found in both sweet and savory dishes. They're often ground and used as an almond meal in cakes and cookies or as a thickener. Sometimes they're fried and used as a garnish.
Bulgur (cracked wheat) is a staple grain in Middle Eastern cuisine and used like rice to make pilaf, stuffing, salad and paired with ground lamb in a well-known dish called kibbeh.
Bulgur is also used in tabbouleh, a dish made with fresh herbs, tomatoes and spices.
Chickpeas have countless uses in Middle Eastern cooking. They're part of many soups and stews, roasted and eaten as a snack, mashed up to make hummus and ground for falafel.
Dried Beans, in general, are popular in the Middle Eastern diet and are used in soups, purees and stews. They're often paired with grains to make a complete protein.
Lentils are served alongside meats and grains or used to make soup. An inexpensive source of protein.
Pine nuts are found in everything from desserts to rice to meat dishes. They're high in protein and add a nice crunch when used as a topping.
Rice is served as a base for many meals and is considered a staple food.
Sesame seeds top a variety of breads and pastries, are part of spice mixes and are used to make tahini.
Fruit & Vegetables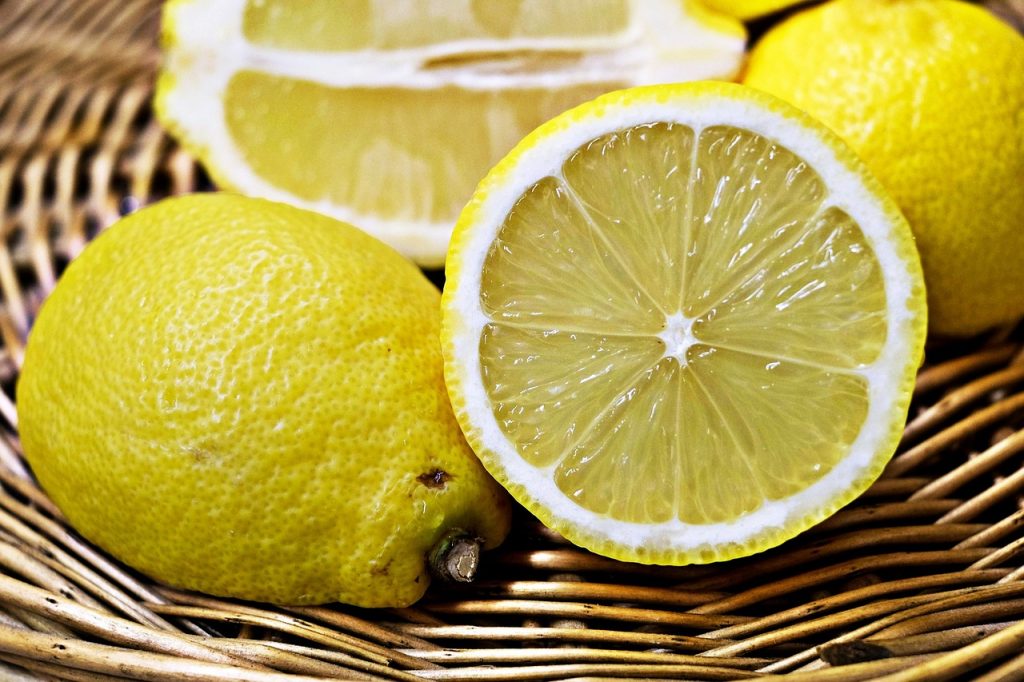 Apricots are enjoyed as both a snack and garnish.
Dates have a natural sweetness that pairs well with meats and as a component in grain dishes. Of course, dates are also used as a sweetener in desserts.
Eggplant, as we know, is a versatile vegetable. It may be stuffed, cooked and pureed and served with other vegetables.
Figs, when fresh, are often enjoyed as is for a simple dessert. Other times, they're added into grain dishes and salads or served with meat.
Greens such as spinach and chard are eaten with grains and meats.
Lemons flavor many dishes, as sour is a popular flavor component to Middle Eastern cooking.
Grocery Staples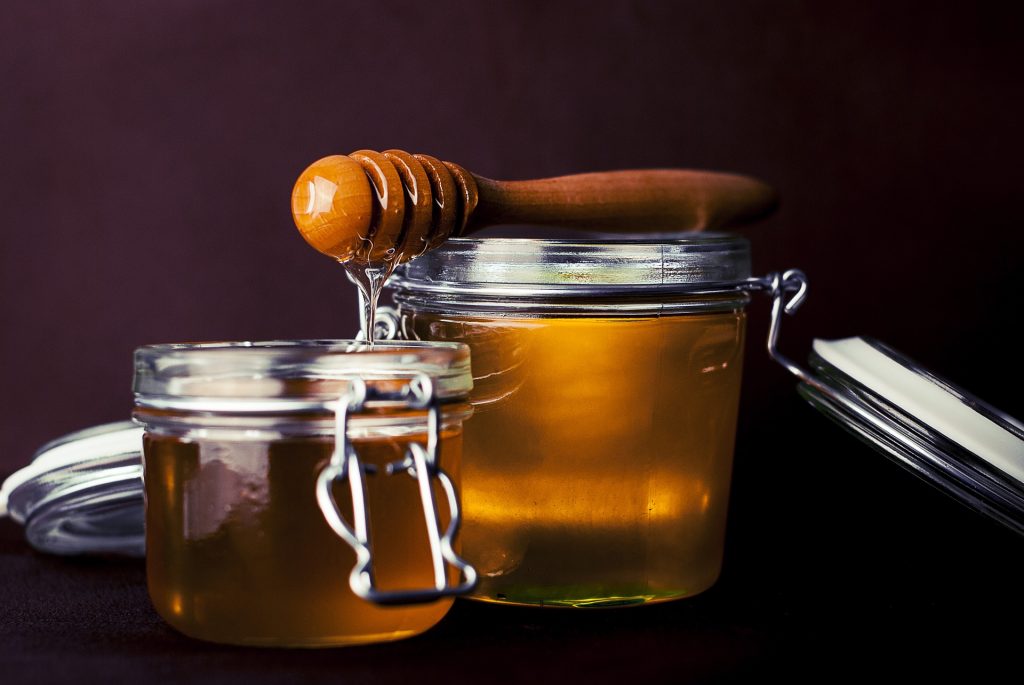 Honey, rather than sugar, is the popular sweetener in the East.
Olive oil is the standard cooking oil.
Pomegranate molasses has a good balance of sweet and tangy. It's found in marinades, sauces and salad dressings.
Orange blossom water adds flavor to meat dishes, fruit salads, fruit syrups, puddings and cakes.
Rose water is added to all kinds of desserts, pastries and puddings.
Tahini is a sesame seed paste found in hummus, salad dressings, marinades and sauces.
Yogurt, thick and unsweetened, is used for making sauces, pastries and soups. It often accompanies savory dishes but may also be eaten with berries and honey for a simple dessert.