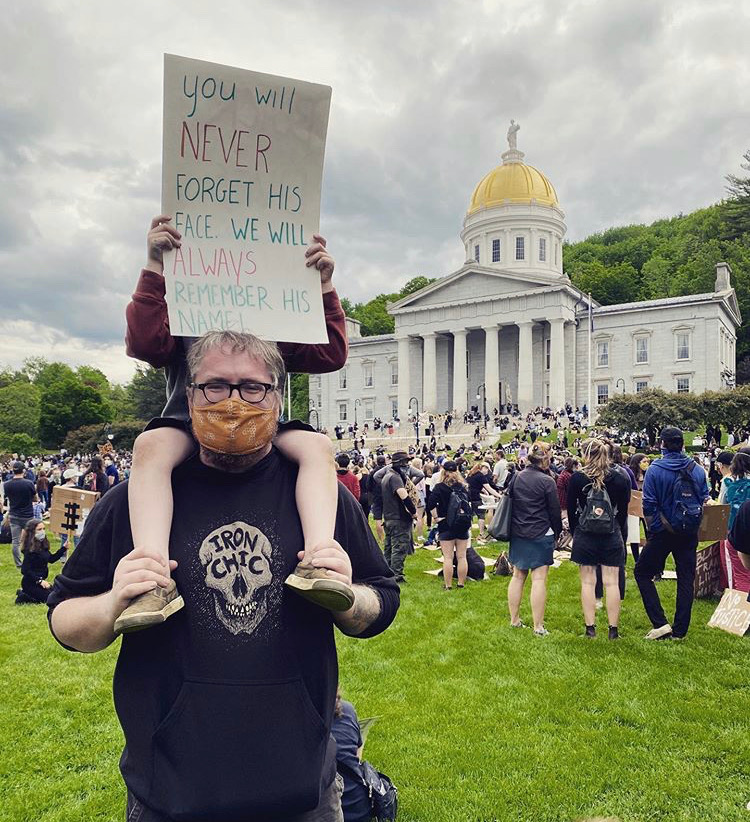 June 10th, 2020
This weekend saw thousands of people descend upon Vermont town centers, both large and small, to use their collective voice to demand racial justice and plead for changes to systems long tilted away from equality. The Rutland Area Food Co-op is fundamentally a business but, at it's heart, it is a member of the community it serves. Our Rutland area community is so immensely enriched by it's diversity that we feel that we cannot stay silent.

My family and I were in attendance at the rally in Montpelier on Sunday and I would like to thank the members of our staff, our member/owner base, and our community that used their voice and their platform in search of justice, equality, and safety within our community and communities everywhere.
As a Co-op and as individuals, we are allies.
We will learn.
We will listen to those who experience things some of us are privileged enough to know nothing of.
We will grow from our missteps and our some times misplaced overzealousness.
We will approach every step of this with open minds and open hearts.
Together we can listen, together we can act, and together we can fight for racial equity.

TJ Allen
General Manager
Rutland Area Food Co-op
77 Wales St.
Rutland, VT 05701
802-773-0737