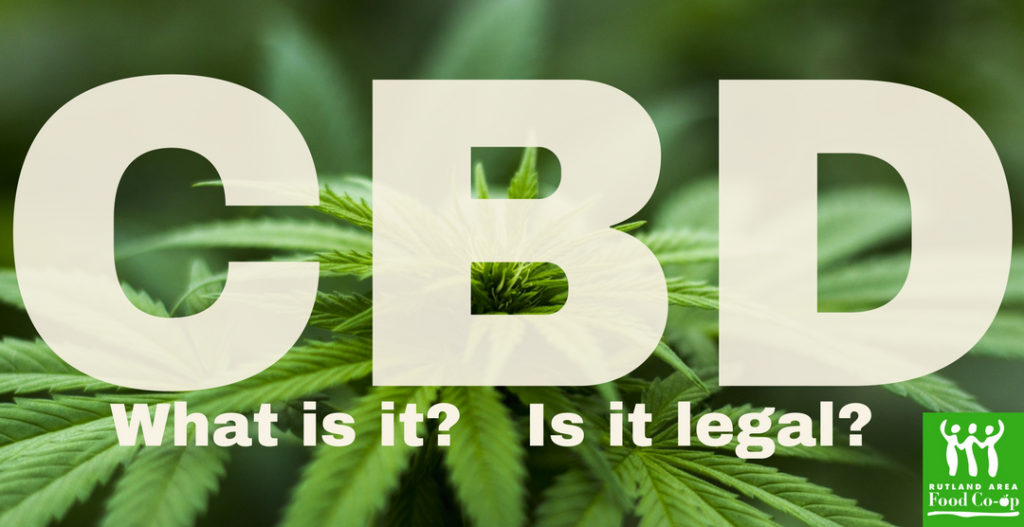 DISCLAIMER: I am not a medical professional, nor do I practice law.  The effects and benefits of CBD infused foods, oils, and other products are still being researched in the scientific community  and so the information in this post may not be relevant at a future date.  Before using CBD products, you should talk to your medical professional, especially if you have further concerns or more in-depth questions.  Also know that there may be trace amounts of THC present in the products that we sell, which are all tested to be in line with Federal Guidelines for legal CBD sales.  
So, to start, what is CBD?  
CBD (short for cannabidiol) refers to the non-psycho active chemicals contained in the cannabis plant.  THC, the other major group of chemicals in cannabis, is the more famous one here and the most active ingredient in marijuana.  So let's talk about THC first.
Marijuana and Hemp are two members of the cannabis family, with marijuana being cultivated over time for its mind-altering properties (increasing the amount of THC present in the plant), while hemp has, for the most part, stayed the same.  THC is responsible for affecting your movement and coordination, as well as thought processes, appetite and emotions.
Whereas, CBD positively affects pain relief, has anti-inflammatory properties and is not psychoactive.  There is research where CBD is being evaluated in its effectiveness in treating epilepsy, cancer, anxiety and Type 1 Diabetes.
According to the WHO (World Health Organization) CBD is not harmful, has health benefits, and does not have abuse potential.  CBD naturally occurs in our bodies while also found in broccoli and kale and other vegetables.  The Huffington Post wrote that "the biggest selling point for the surging popularity of CBD is that it is non-euphoric."  This means that CBD-infused products do not have the "high" that comes with marijuana, because of its near non-existent amount of THC.  Now this comes of course with the caveat that everyone's bodies are different, and so people can react differently.  If you have any concerns about how CBD-infused products will affect you, please reach out your medical professional.
Our CBD products come in the form of honey, roll on pain relief sticks, essential oil, candy, lip balm, dietary supplements, edible salves, massage oils, bath salts, and even deodorant!!
Is it legal?
YES!  At the time of this writing, for CBD to be legal in the eyes of the Federal Government, it must contain levels of THC at or lower than .3%.  All the products we sell meet or are lower than this .3% threshold and are tested by independent third-party companies to meet this standard.
What CBD products do you sell? 
We sell products from these companies:
Sources:
CBD
CBD-infused
hemp