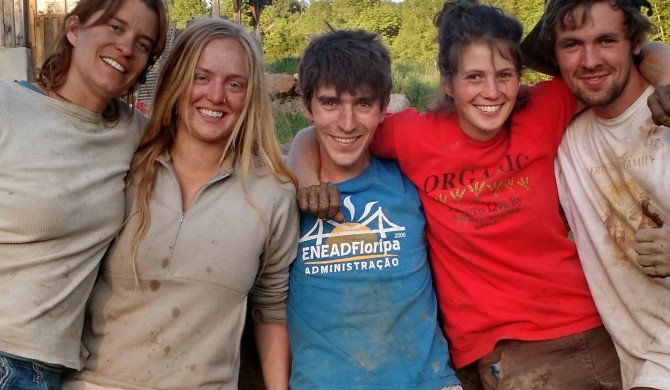 Welcome to our Featured Farm series – a semi-regular Q&A with the local farms supplying fresh food to the co-op and our community.
When did you start farming?
We started running a CSA in Pennsylvania in 2008. We moved back to Vermont and started Evening Song Farm in 2011 along the Mill River. We lost that land during Hurricane Irene, and moved the farm two miles away, uphill, still in Shrewsbury. We are a 6-person farm team growing about 4-5 acres of veggies for CSA, the co-op, restaurants, and farmers' markets. We started selling bulk veggies to the co-op our first year up here in 2011. I think our first few sales were varieties of kale. We LOVE growing kale. And we love eating it, too!
What are the core values that guide your farm?

We farm for the future. We became farmers to address the environmental and food challenges that we face now, and will only get more challenging in the future. Our current industrial food system is experiencing cracks, and we need to have lots of small and medium sized farms producing food regionally to feed ourselves. We believe in a healthier future for the earth, and for people, and feel like the best hands on way to work towards that is to farm with ecological guidelines.
We value the environment. Without a healthy earth, nothing else is possible. We have strong opinions about what agricultural practices we use, with a strong focus on the health of the soil as imperative for a healthy farm ecosystem.
We value farmers. What that means is that we see our employees as our "most valuable tool on the farm." We prioritize their farm education, empowerment, and quality of life. It is always our goal to be increasing employee pay each year.
We value community, because a farm enterprise won't be successful in making a positive long term impact on the environment and community without the support of the people who live here. This means our farm takes the time to engage with the community in various ways, from giving talks to local groups, donating surplus food to community organizations, welcoming volunteer groups and classes, to having scheduled educational tours and workshops on the farm.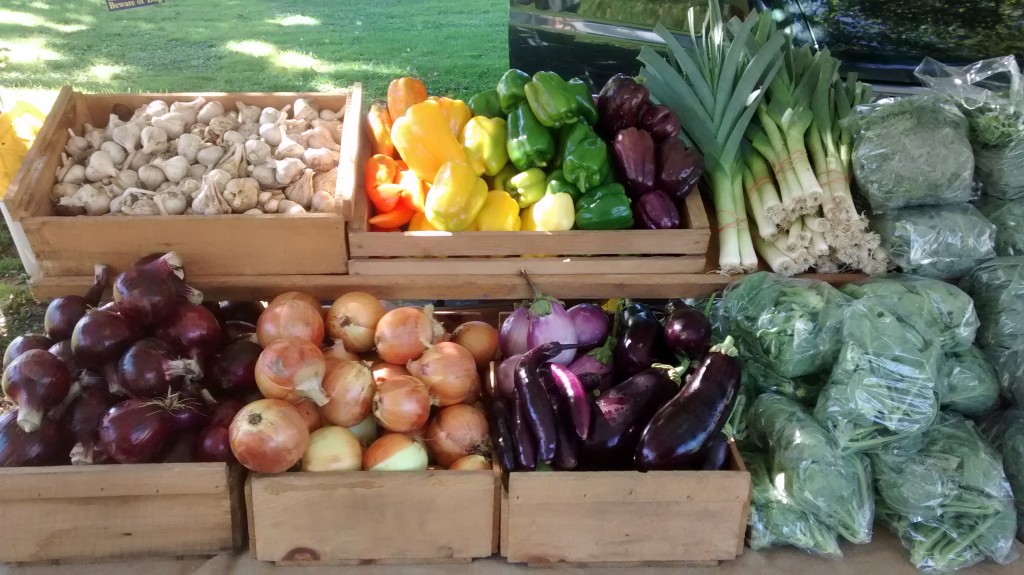 What are your favorite crops to grow?

We love growing and eating kale and garlic. Both fun and easy to grow, and both are our favorite garden treats. We also love growing a wide range of baby salad greens. Our farm ecosystem grows those items well, and people love them.  We LOVE growing tomatoes. I love their wildness, and trying to trellis some order and regiment into the chaos and excitement that is a tomato plant. We love all the varieties of heirlooms we grow, and tasty their different characteristics. We love growing rutabaga because they are so fast, out-compete weeds, and don't seem to be pressured by disease. Now we just have to teach people how delicious rutabagas are!
Favorite crops to eat? 
As for eating, we love eating all of it, and that's why we continue to grow a wide variety of produce, because we love so many different vegetables!
Why is selling locally important to you? 
We love the co-op, and have been so excited for the customer growth over the years. Even in just the six years we have been selling to the co-op we have seen how much more local demand is growing for produce at the co-op. Way to go, Rutland community!
Learn more
Evening Song Farm is located in Cuttingsville, VT and is owned by Ryan Wood-Beauchamp and Kara Fitzgerald. Find Evening Song Farm and their wonderful produce at the Rutland Farmers Market, on Facebook and at www.eveningsongcsa.com.