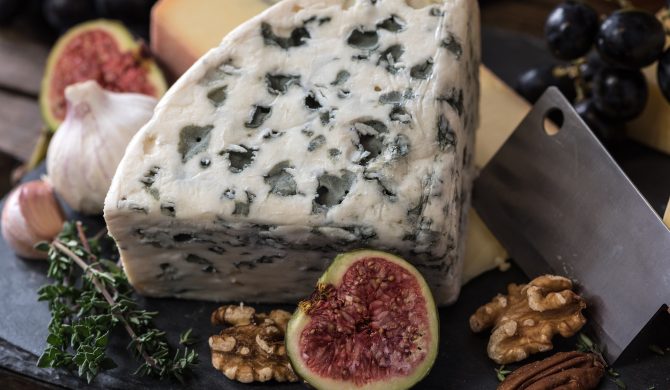 Say cheese! How to Make an Easy and Attractive Cheese Plate
During the holidays, we find ourselves hosting friends and family more often than at any other time of the year. For many of us, just getting the house presentable is such a feat that then determining what to feed people seems nearly inconceivable. The answer, however, is cheese.
Cheese is a reliable crowd pleaser and without too much effort and within a reasonable budget, you can put together a cheese plate that provides ample snacking, and when done right, may even impress a few of your guests. It's more the thought than the effort that's required. If you're hosting folks for drinks and snacks, a well-thought-out cheese plate is a solid foundation around which your guests can round out with their own snacks and apps.
The basics
Of course, you'll need to know how much cheese to purchase. The answer depends on first, how many people you're expecting, and second, the quantity of other food. If guests are bringing additional snacks or you're also serving a dinner, then 1-2 ounces of cheese per person is a safe bet. If you have no other food, I'd increase the amount to 4 ounces of cheese per person. But then again, don't break the bank if you don't have to. You can always fill in the cheese plate with a selection of accompaniments. I'll get to that in a second.
Even if you're having a crowd, there's no need to go crazy when it comes to the quantity of cheeses you offer. Four or five different cheeses is plenty. But you should vary what you put out. Aim for different textures. Cheddar, for instance, is a standard hard cheese, while brie is a safe pick for a softer cheese. Or vary the cheeses by milk type, including goat, sheep and cow. If you can afford it, consider offering at least one Vermont cheese. We have such great cheeses to pick from here that it would be a shame not to include one on your plate. They're unique and more flavorful compared to most of the standard cheeses you find in the grocery store, and will certainly give your guests something to talk about.
The presentation
I love discovering new cheeses. But when at a party, it's often a mystery as to what I've just tasted. I never seem to get a good chance to ask either. As the host, however, I recommend writing the name of the cheese on a small card or piece of paper and placing it next to each kind of cheese. That way, your guests can take a photo of the card if they are interested. I have these handy paper chalkboard placemats that I like to use at parties to label foods. I believe mine are from the gift shop, Slightly Off Center, located on West Street in Rutland.
On that note, space out your cheeses, not just so people can distinguish them with ease, but so they can access them easily as well. This could mean having multiple plates of cheese on your table or counter, depending on the amount of other foods. I like to put out a different knife for each cheese too (it's perfectly fine if you don't have cheese knives) and enough space for people to get in and cut into them without too much difficulty. Separate knives mean that the flavors of the various cheeses won't mix.
Something I recently learned is that cold muddles the flavor of cheese. Although we generally keep our cheese in the fridge, when it comes to serving, you'll want to let the cheese sit out (still wrapped) for an hour for it to come to room temperature and allow its flavor to develop.
The accompaniments
A cheese plate goes from good to great when you balance it out with additional items. Crackers are a given, of course. Personally, I like the combination of both crackers and bread. Softer cheeses go nicely with the crackers, while harder cheeses are great with a lightly toasted piece of baguette. But maybe that's just me.
Pieces of fresh fruit, such as apples and grapes are a perfect fit with cheese, though don't be afraid to opt for a few dried fruits if you have those instead. Dried cranberries, apricots and even raisins work well.
On the savory side, think pickles, relishes, sundried tomatoes and olives. I don't think it's wrong to search through the fridge and pull out some jarred items you may have. That is, only if they're relatively fresh and you don't tend to eat out of the jar.
If your time and energy allows, you could prep a simple sauce by cooking down fresh cranberries or raspberries. If budget allows, consider adding cured meat, like prosciutto. But before you go and purchase any of these sides, look and see what you already have. Any of these items can be displayed around the cheeses in small bowls or ramekins.
Originally from the 11/30/16 edition of the Rutland Reader.