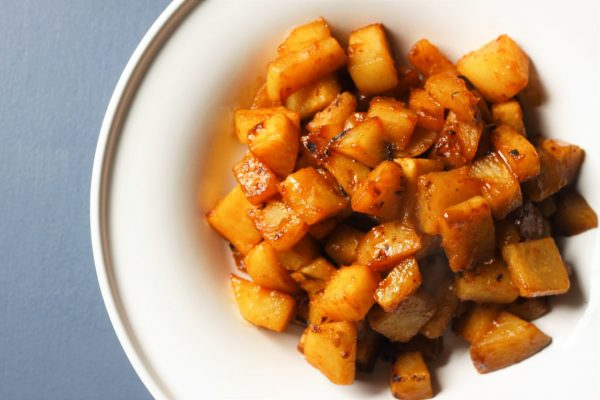 1

large

rutabaga

1

tbsp

butter

1/2

cup

chicken or vegetable broth

kosher salt
1

large

rutabaga

1

tbsp

butter

1/2

cup

chicken or vegetable broth

kosher salt
Peel or slice the skin off the skin of the rutabaga. With a large knife, cut it in half, then each half into slices. Rotate the slices and cut again to form cubes.

Heat a large heavy bottomed pan over medium high heat. Melt the butter, then add the rutabaga. Cook, stirring occasionally, until the pieces start to brown and soften, about 10 minutes.

Add the broth and maple syrup to the pan. Gently simmer for another 10 minutes or so, until completely tender and liquid has evaporated and formed a glaze. Season with salt to your liking.