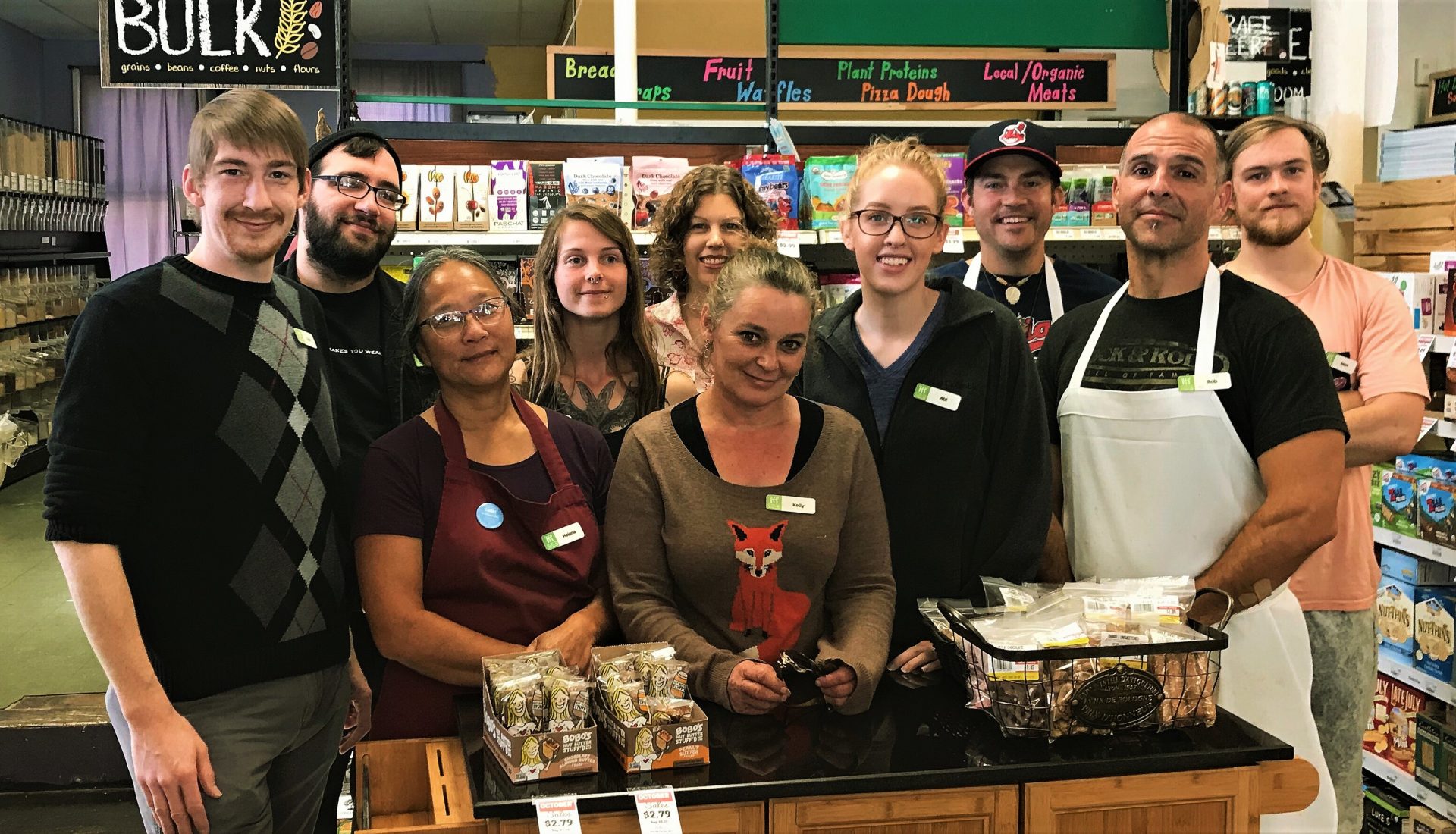 The Rutland Area Food Co-op is a great place to work! We hire hard‐working, friendly and knowledgeable people who are committed to our Co-op's mission and principles. If you provide excellent customer service, support your co­‐workers with your outstanding work ethic, and are willing to take part in our cooperative structure, we encourage you to put your energy to work for the benefit of your community by taking this first step towards joining our growing business.
CURRENT JOB OPENINGS:
The Rutland Area Food Co-op is seeking a Cooler and Freezer Department Manager to advance our growing co-op, while also helping to strengthen our relationships with our members. In addition to successfully running their department, the manager will fulfill various store duties, including serving as the manager-on-duty, cross training with other department managers, and serving as a cashier. This is a full-time, year-round position that will include nights, weekends, and some holidays.
Essential Responsibilities include, but are not limited to:
Production

Supervises and participates in the ordering, stocking and maintaining of the department
Ensures the proper handling of organic products, and is knowledgeable of the varieties of items and packaged goods that the department offers
Maintains high standards of quality control

Operational Tasks

Orders and receives deliveries
Stocks and processes bulk cheeses and other cooler related items
Checks daily and weekly sales/movement reports, shrink reports and emails
Operates and manages shifts on the register

Department Conditions

Maintains cleanliness, sanitation, and overall organization of the department including all fixtures, storage, work stations, and retail space.
Desired Qualifications
At least one year of purchasing and merchandising in a retail food store.
Knowledge of current trends in natural foods industry
Some knowledge of dairy items, dairy alternatives, meats, meat alternatives, and beverages.
Proficiency in ordering, pricing, margins, mark-ups, and inventory management
Experience working with the public
Strong organizational, time management and multi-tasking skills.
Understanding of food safety, sanitation and proper storage/display of organic products
Willingness to work a flexible schedule that includes nights, weekends, and some holidays
Proficient in Microsoft Office
Environmental Conditions
Works in a fast-paced environment with a focus on customer service
May work in environments of extreme cold and extreme heat for short periods of time
May travel periodically for meetings
 Physical Demands
Must be able to lift up to 50 pounds
Must be able to bend, reach, stoop, kneel and squat
Must be able to push, pull, and maneuver heavy loads
Must be able to stand and be on one's feet the majority of the work day
Compensation and benefits to be discussed upon interview. Please send your completed application (available on our website) and resume via email to management@rutlandcoop.com or drop off in store.
---
Please note: we hold applications on file for 6 months from the date of the application. If we have not called to set up an interview within that time, and you are still interested in being considered for a position, you will need to submit a new application.