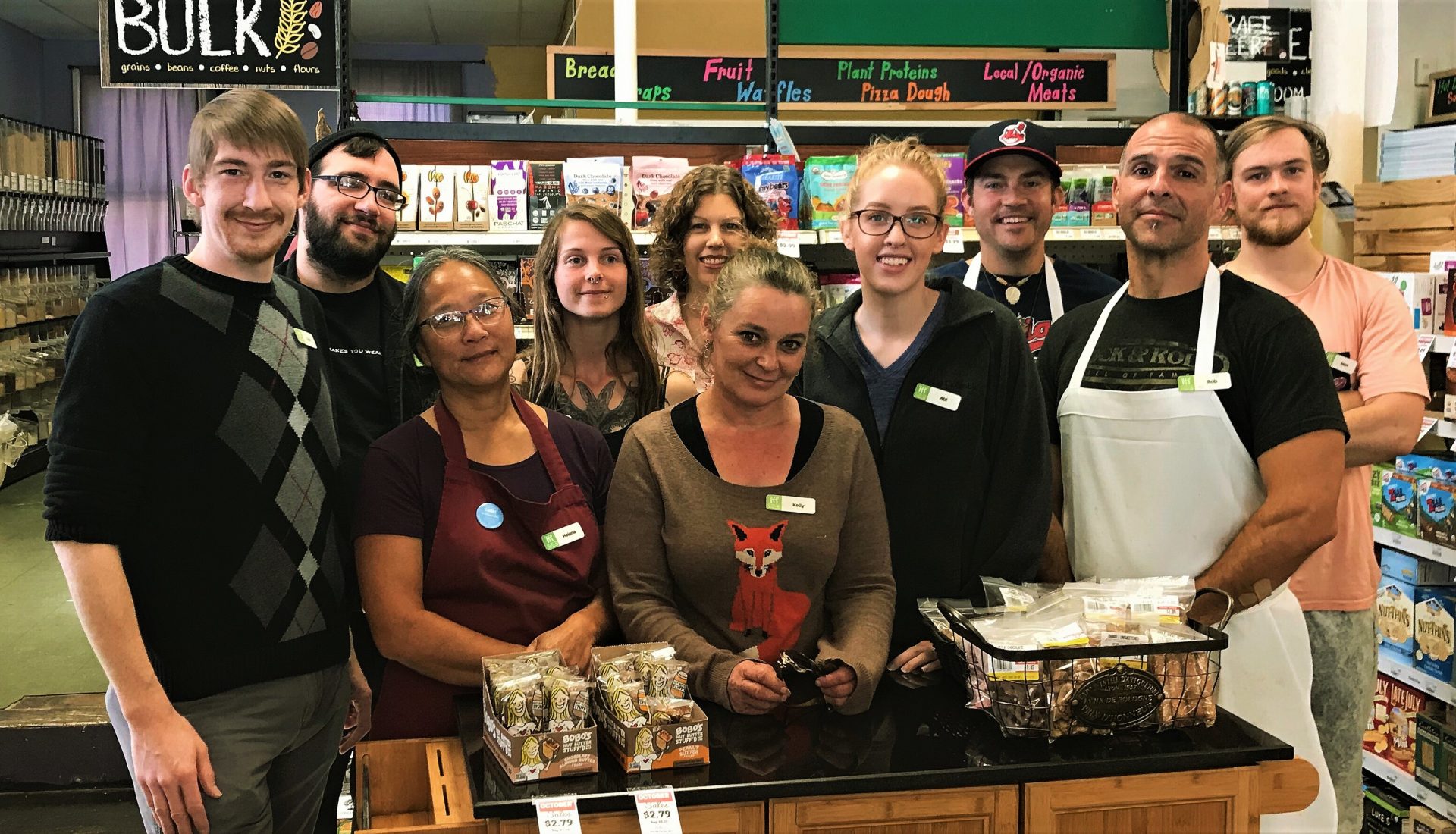 The Rutland Area Food Co-op is a great place to work! We hire hard‐working, friendly and knowledgeable people who are committed to our Co-op's mission and principles. If you provide excellent customer service, support your co­‐workers with your outstanding work ethic, and are willing to take part in our cooperative structure, we encourage you to put your energy to work for the benefit of your community by taking this first step towards joining our growing business.
CURRENT JOB OPENINGS:
Kitchen Manager
Full Time: 35-39 hours/week
Compensation: $14-$15/hour
The Rutland Area Food Co-op is a community owned grocery and wellness market situated in downtown Rutland, Vermont. As a food cooperative, we are owned by a membership base of around 2,000 active members. We aim to provide our members and the greater Rutland region with affordable access to high quality, local, organic and sustainable foods and goods. At the same time, as a mission driven, community-oriented business, we proudly strengthen our region by carrying products of more than 180 local businesses.
The Rutland Co-op's Kitchen Manager is responsible for running the day to day operations of our kitchen and take-out departments. This person collaborates with the General Manager and Marketing Manager to set and achieve goals and to drive sales in this growing department. He/she reports directly to the General Manager.
Responsibilities: Include but are not limited to:
Ordering, prepping, planning, preparing and serving a variety of soups, sandwiches, salads, and hot to-go items using organic, local, or sustainable ingredients.
Provide world class customer service to the community.
Assisting in the day-to-day operations of a retail food business.
Cleaning, and maintaining of all work areas, utensils, and equipment.
Ensuring proper labeling and storage as per health department.
Following USDA and VT State law regarding the use, labeling, and handling of allergens.
Following standard sanitation operating procedures as set by management and health department.
Participate in inventory counts as directed by management.
Monitor temperatures in cases and coolers.
Pull old or low-quality items, record, and dispose of them according to established procedures.
Work within the confines of a limited budget to achieve results.
Collaborating, training, and coaching of a kitchen assistant.
Qualifications
At least two years of food service management experience
Food Serve Safe Certification
Excellent communication/ leadership skills
You must have a high level of organization
Experience or knowledge of local, organic and sustainable foods and of the cooperative business structure and values.
Basic knowledge of accounting principles, financial statements, and budgets.
Knowledge of vegetarian, vegan, paleo, and other specialty diets.
You are a self-motivated, independent worker who can take ideas and run with them without needing constant guidance. At the same time, you also work well with various personalities to accomplish common goals.
Must be willing to work a flexible schedule including early mornings, nights, weekends, and holidays.
You must be punctual, enthusiastic and set a positive example for co-workers.
Environmental Conditions
Works in a fast-paced environment with a focus on customer service
May work in environments of extreme cold and extreme heat for periods of time
May travel periodically for meetings or trainings
 Physical Demands
Must be able to lift up to 50 pounds
Must be able to bend, reach, stoop, kneel and squat
Must be able to push, pull, and maneuver heavy loads
Compensation and benefits to be further discussed upon interview. Please send your completed application (available here) and resume via email to management@rutlandcoop.com or drop off in store.