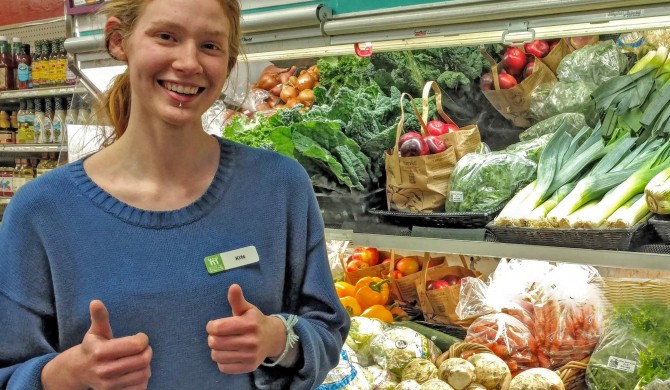 I Moved to Rutland for the Vegetables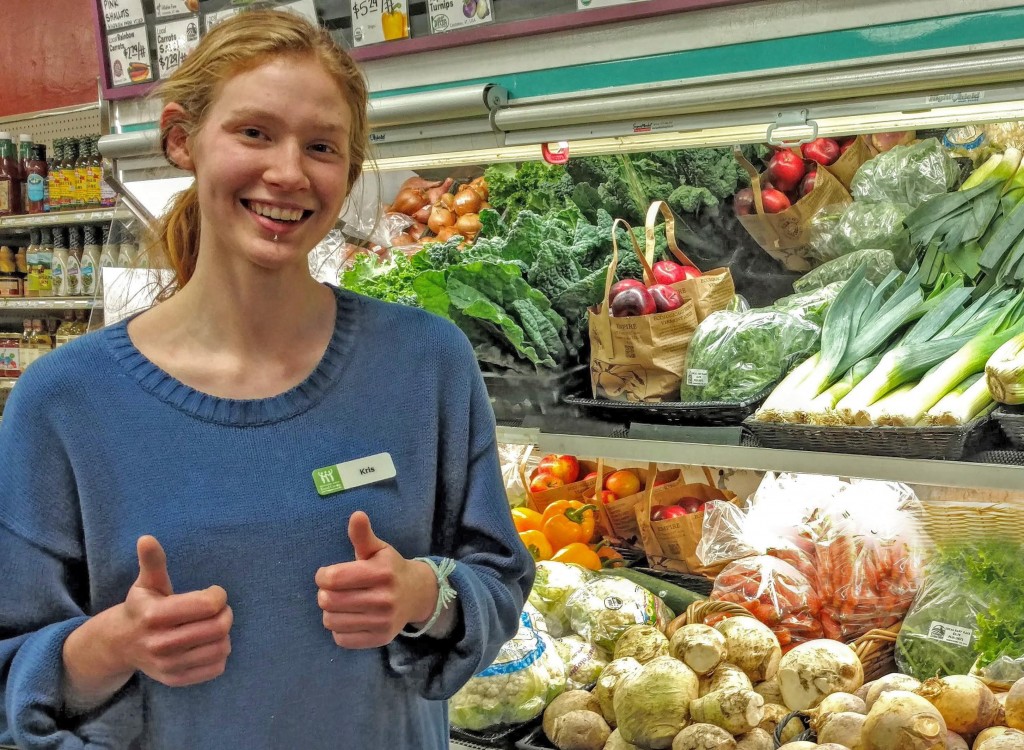 By Kris Harmelink
In May 2014– almost two years ago now– I packed up a duffel bag and and boarded the Amtrak train in Milwaukee, Wisconsin. I transferred routes in Chicago, then in Pittsburgh, and again at Penn Station in New York City. The Ethan Allen Expressway finally delivered me to my destination, all the way at the end of the line: Rutland, Vermont.
I moved all the way to Vermont to farm, which makes a lot of people– from both Vermont and Wisconsin– confused. Aren't there a lot of farms in Wisconsin?
There are a lot of farms in Wisconsin– specifically, a lot of dairy, corn, oat, and soy farms. Wisconsin's land is very flat which makes mono-cropping, or planting acres upon acres of one crop, a productive way to farm. In most of Vermont, the hilly land is not very efficient for mono-cropping, which has, at least in part, led to a culture of small, diversified farms.
That culture is why I, who had never even tended her own garden before, wanted so badly to learn how to farm. I didn't want to sit on a tractor all day, staring at row after row of feed corn; I wanted to interact. I wanted to care for the plants intimately, from seeds all the way to harvest time. I wanted to learn how to produce a huge range of fruits and vegetables using environmentally sustainable methods. Most of all, I wanted to feed people– with healthy, vital produce.
The farmers in the Rutland area are wilding succeeding at all of my farming goals. Through a range of innovative, sustainable methods– including creating nutrient-dense soils, cover cropping, and growing nearly all year long– they are producing high-quality produce for the Rutland area in an environmentally-conscious way.
In addition to skilled farmers, the local food culture in Rutland is truly amazing. The Rutland farmers market is one of the best in the Northeast, far larger and more diverse than those in larger cities like Burlington and Portland, Maine. Rutland also boasts community organizations like Rutland Area Farm and Food Link (RAFFL) and Vermont Farmers Food Center (VFFC), which are both committed to enriching and growing the local food scene through a wide range of programs and education.
The Rutland Area Food Co-op is a goldmine of local food products. Of course, the produce department boasts delicious, locally-grown vegetables all year round – but all of our departments prioritize local products and source locally whenever possible.
As an aspiring farmer, Rutland is the place to be – I've been so fully welcomed and supported. As a community member, the food scene in Rutland is no less of a blessing. I encourage you to fully embrace all Rutland has to offer this growing season: volunteer on RAFFL's Glean Team, frequent the beautiful, lush farmers market, sign up for a CSA share, join a community garden, tour a local farm, source local products at Rutland Co-op or buy locally-grown seedlings to transplant into your home garden. The food scene in Rutland has got it goin' on- and you can be part of it without moving across the country. Enjoy!