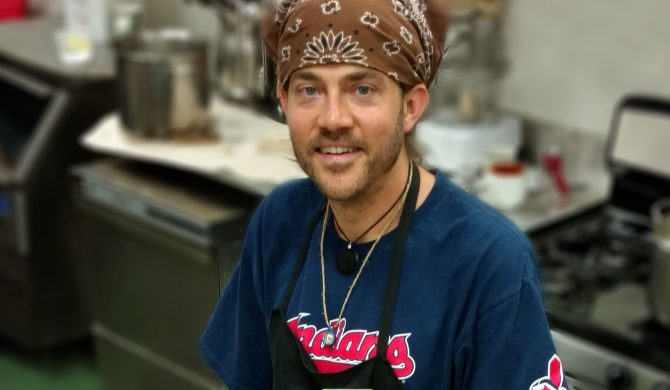 Following a Passion for Food
By Steve Shelvey
I was born and raised in Northwestern Pennsylvania, halfway between Erie and Pittsburgh. During my late teens and twenties, I was fortunate enough to travel the country, which helped open my eyes, mind and soul. I spent five months in Denali State Park in Alaska, working on a back country trail crew which solidified my relationship with Mother Earth. During this time my perception of what it meant to have a human experience on this beautiful planet dramatically shifted.
The Universe brought me to the Rutland area in July 2006. After feeling my way through the town and surrounding area, I stumbled across the Rutland Area Food Co-op one fateful day. I was a frequent shopper and member of the co-op before I felt a strong inclination to leave the corporate workforce and apply for work that could fulfill and sustain me on many levels. I started working at the co-op in October 2010 as a part time cashier and floater. After a few months I became full-time and started to sink my feet deeper. Since then, I have literally occupied just about every possible co-op position. When I first started, little did I know the impact working at the co-op would have on all aspects of my life.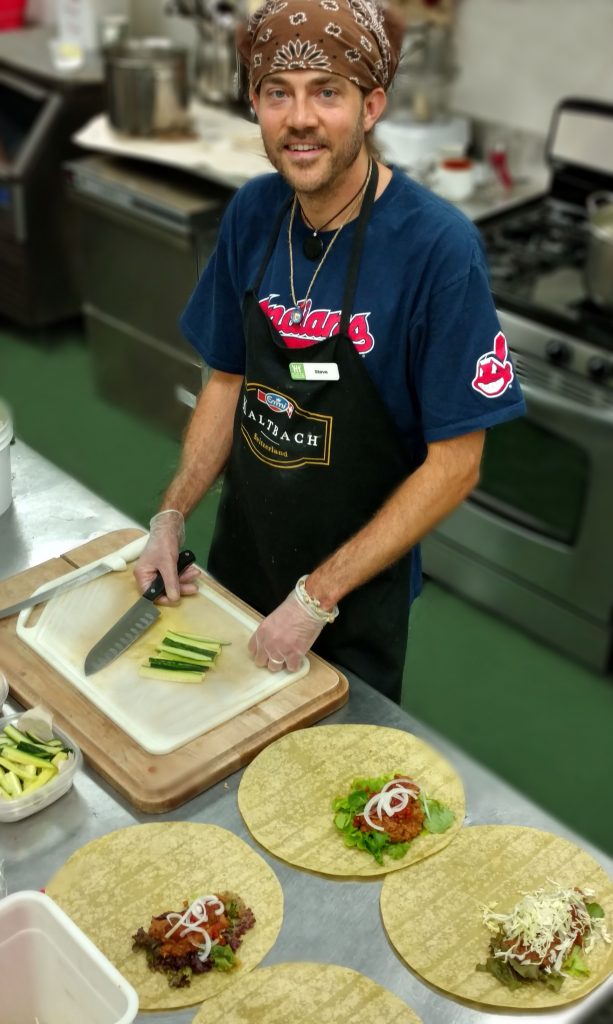 I take great pride in providing the community a positive, healthy choice for their shopping needs. I am currently the kitchen manager and pour my heart and soul on a daily basis into the food I create. My passions in life include: family, music, sports, nature and food. I have always enjoyed cooking and was taught by my mother and grandmothers at a young age. Throughout my childhood I would enjoy the creations that they made and was quite curious about the culinary process.
My first "job" as a cook was out on the road on Phish tours, making stir fries, curry wraps and various salads for the fans. It was here that my passion of working with food was truly ignited and continues to grow stronger every day. Years later, I am grateful to carry that passion here to the co-op, where I even met my wife Kacie. We raise our two sons with the intention of filling their bodies with high vibrational, locally sourced, organic and natural foods. So if someone were to ask me what the Rutland Area Food Co-op means to me, I would respond: "EVERYTHING!"
The co-op is truly an extension of my being and I am grateful to be part of this magical place. Before I sign off I have to give recognition to all of my beautiful coworkers. Your souls make this place shine and I am honored to call so many of you dear friends.
Peace and Love.