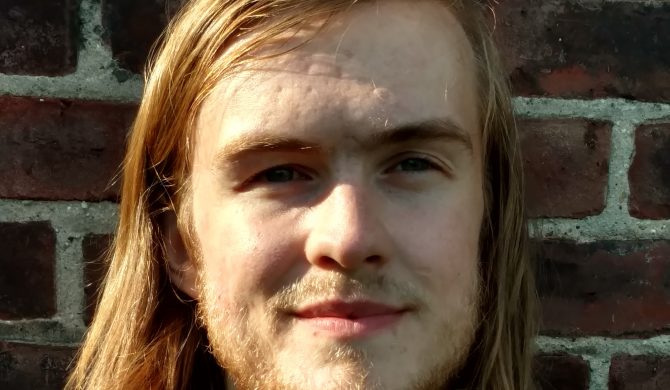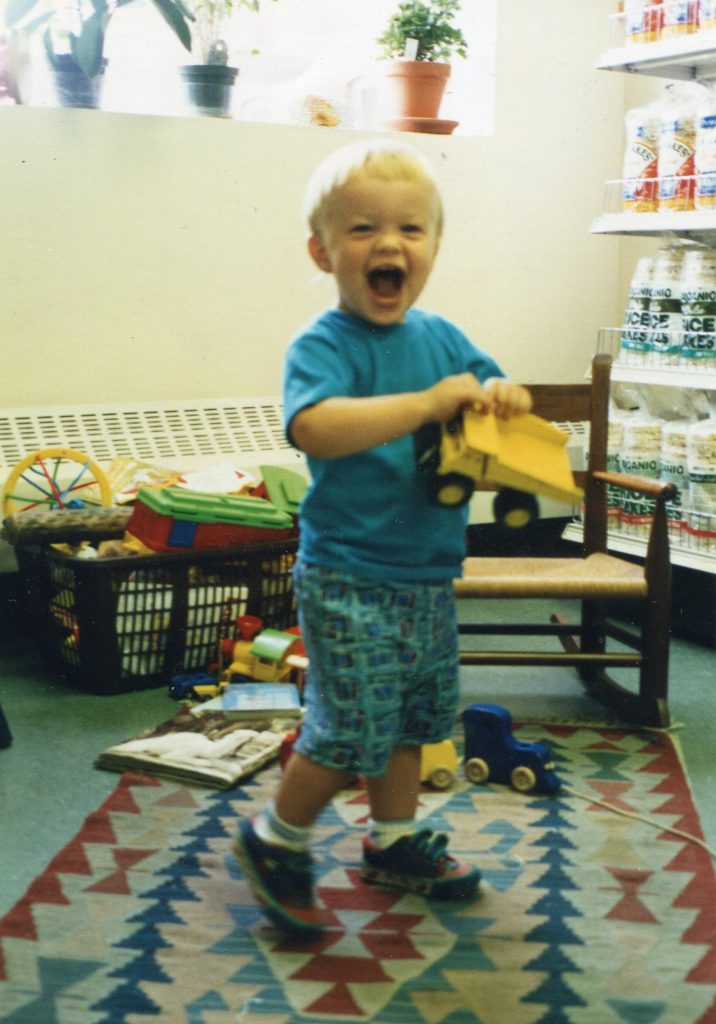 By Sean Babcock
Back in the day, my parents purchased a lifetime membership to help open Rutland's first Co-op. I was born right around this time, so that was quite an investment, as kids aren't cheap. (Here I am back in 1996 in a newspaper article about the economic impact of the Co-op in the Rutland Herald.) Now, many years later, I am excited to work here.
I started working at the Co-op part time in 2014 while attending CCV. Eventually I moved to full time, became a Manager on Duty and then became the Front End Manager.
One thing that impresses me about the Co-op is the culture of responsibility and honesty.  People are happy to help with projects and solve problems. In recent months, Zach, our General Manager, has done an excellent job spearheading store renewal efforts and our board of directors has been a great asset in contributing to this cause as well.
Everyone involved with the Co-op cares about its success. For instance, I often see staff members purchase abandoned bulk items, among other things, to prevent the store from losing money when we can't put an item back out for sale.
In return, the Co-op is a great place to work. Everyone is willing to help and most days everything goes smoothly.  The people are fun to be around, while still putting care into their jobs and assisting our customers. I hope you get that sense when you shop with us.
One thing that I hate about corporate chains is the amount of waste they generate. Often, none of it is donated, nor is staff allowed to take the food home. On the other hand, here at the Co-op, we minimize waste by using excess food in our take out department and donating the rest to local food shelves like the Mission and BROC. If it can't be donated, it is composted for local farmers.
I go hog wild trying out our various take out items. Two of my favorites are the sesame slippery noodles and the lentil soups (delicious and filling). Every time you eat something at the Co-op, you know it was prepared using high quality ingredients that we are proud to sell.
Eating well is the single greatest investment you can make in yourself. If you asked me this a few years ago, I would say food is a waste of time and money. But, if you want to function at optimal capacity, you need to fuel yourself at optimal capacity. I'm not here to recommend the ideal diet for you, but everyone should try to find something that works for them. I believe healthcare starts with prevention, and as Hippocrates said, "let thy food be thy medicine, and medicine be thy food."
Working at the Co-op has had a positive impact on my life. We have the highest caliber of customers in town (tied with my parent's book shop, The Bookmobile, of course!), and I never dread going to work. My standards of what is healthy have greatly increased, and I hope by shopping here you feel like you are doing yourself a service as well.